Extra fine Merino V-Neck

Crafted from luxurious Extra Fine Merino Wool by Zegna Baruffa in a fine gauge, featuring a fully fashioned punta calata V-neck for an elegant and flattering look
Our Wool
Our knitwear is crafted from Cashwool® Extra Fine Merino Wool by Zegna Baruffa Lane Borgosesia, the only extra fine merino yarn in the world made entirely in Italy. Spun from fibers with a diameter of less than 19.5 micron, it combines unmatched softness and outstanding durability and is the fine wool of choice for high-end fashion and luxury brands.
 For our sweaters we selected the 2/48 Nm yarn thickness: the finest Cashwool® available.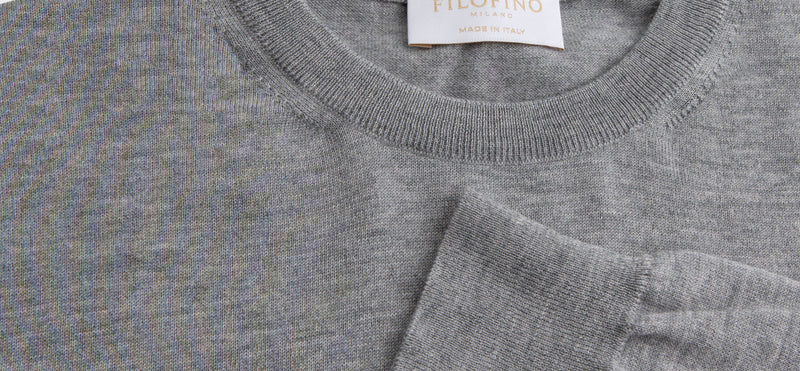 Founded more than 160 years ago, Zegna Baruffa Lane Borgosesia is a world leader in the production of fine yarns for high end knitwear. Based near Biella, the wool capital of Italy, the company has established its leadership thanks to a relentless search for excellence, an unwavering focus on technology and innovation - and by keeping all production 100% made in Italy, from start to finish.

Cashwool® is the company's flagship yarn: launched in 1978, it is the benchmark in the world of fine luxury fine merino wool. Created from a meticulous selection of the best Australian merino wool with a superb level of fineness and pureness, and processed with a proprietary patented system, the yarn combines the unmistakable softness of cashmere with the luminance and shine more typical of silk.

Cashwool® is compliant with the REACH regulation and is Oekotex Standard 100 certified.